Sunday, 4 April 2010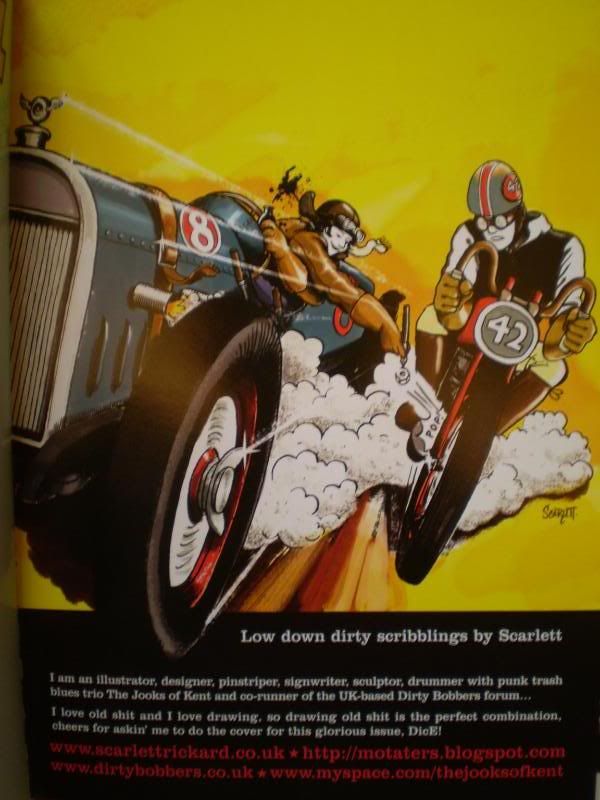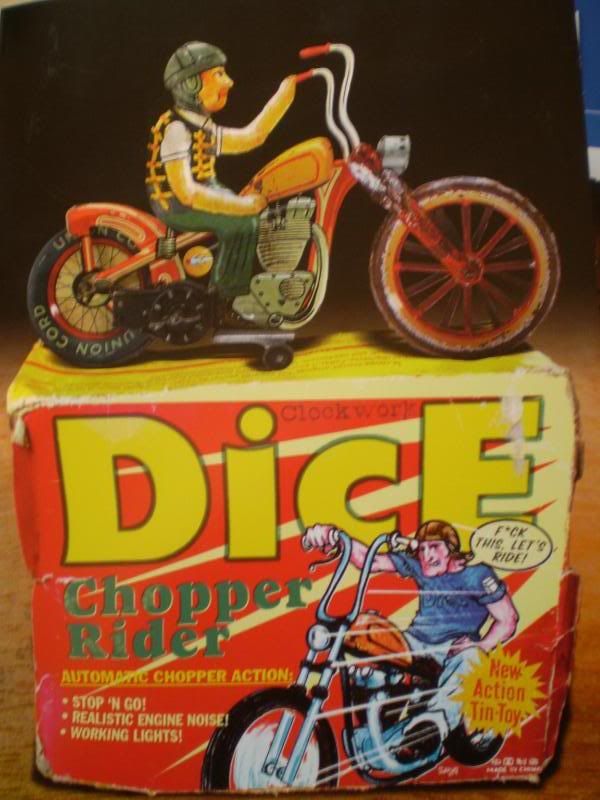 And while we're on the arty stuff, big ups to Scarlett for the amazing artwork she's done for the cover of the current edition of DicE. Best cover so far, well done Scarlett. Check out her stuff www.scarlettrickard.co.uk. and sorry for the bad photos taken of the mag.
Posted by

The Outsiders
at 12:39
2 comments: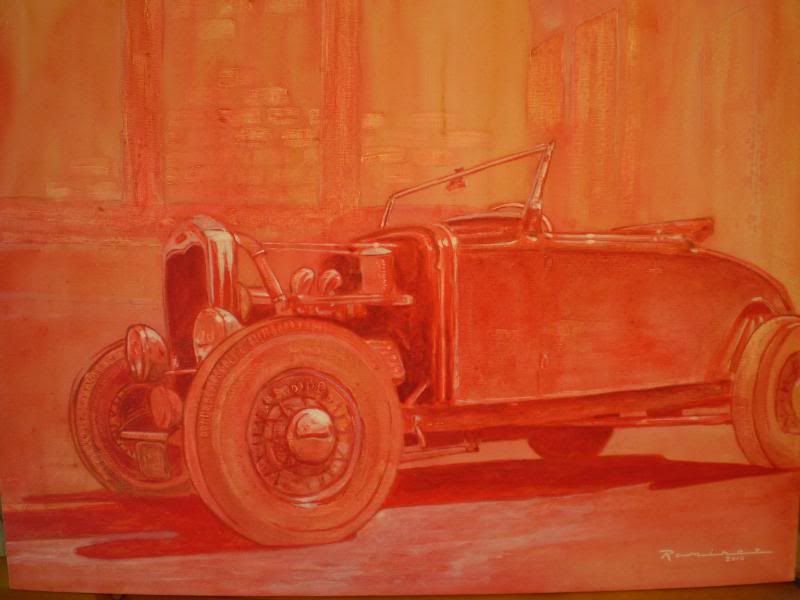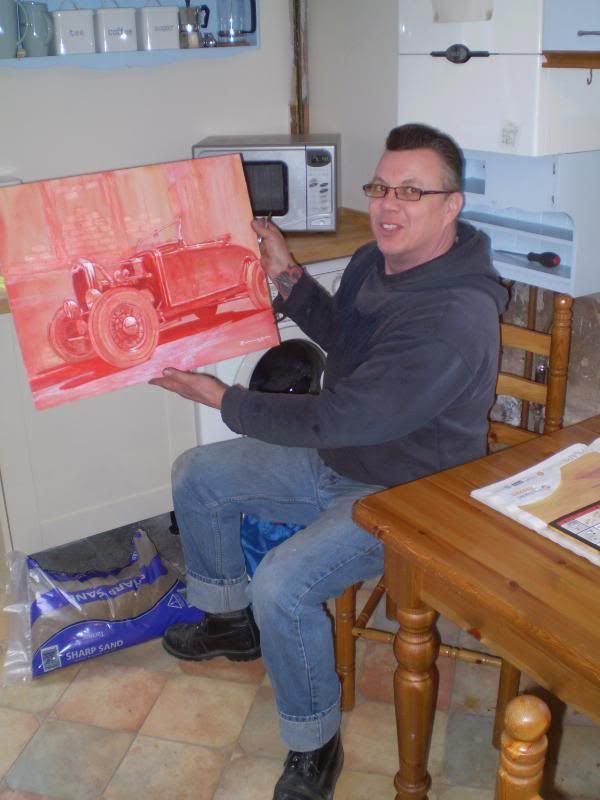 Nathan comissioned this great piece of art for my birthday and for helping with his coupe. I have to say I wasn't expecting anything as good as this. Thanks Nath.
Posted by

The Outsiders
at 12:29
2 comments:

Friday, 2 April 2010
We made it to Wheels Day but felt disappointed, the weather was bad enough but personally the showfield didn't hold much interest for me. So we headed over to Namco in Farnborough to see Billy's setup. Not one PT Cruiser or Mk2 Cortina in sight!!
Then we headed out to visit Mile's shop Jackhammer and his new premises, extremely cool hotrod parts shop indeed. Steaming mugs of tea and coffee flowing freely and a great opportunity to have a gander at the superb collection of hot rod related magazines and books that Mile's sells and obviously all the shiney car parts too. The shop is also home to an altered wheelbased '55 Chevy in full race trim, ace!!It was all I could do to not spend all my cash on dress up parts for the Flathead, I did however buy myself a steering shaft to fit my '40 Ford steering wheel and the latest issue of Dice (more about that later)
Check out the website http://www.jackhammerspeedshop.com/index.php?osCsid=914935d2a9a3ea7e362fc8206e28e4aa
....
Nath
Posted by

The Outsiders
at 11:11
No comments: